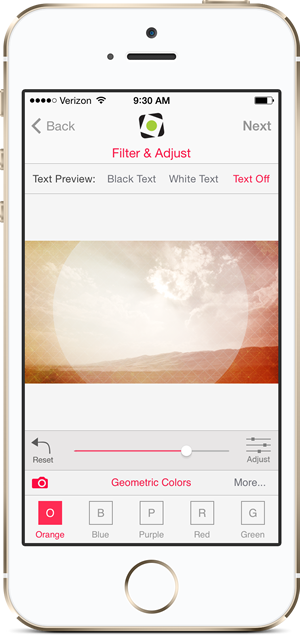 Our friends over at Shift Worship made a big announcement this week that I believe is going to make a huge impact in the Church Media world. With the release of their "Shift Media Creator" app, you're able to create custom, high-quality motions right from your iPhone. I downloaded this $5.99 app to check it out for myself and it far exceeded my expectations. No matter the size of your church or budget, this is a must-have for your ministry. The ability to create custom backgrounds for your services so easily is huge.
"You could keep finding worship media the way you've always done it. Search. Sort. Search some more. Or you could use that powerful, high-end camera you've got in your pocket to shoot exactly the image you want, quickly and easily make it exactly the right size – and make it gorgeous – before sending it straight to your ShiftWorship account to download into your software.
It's fast. It's easy. It's fun. And it puts all the creative power right in your hands. Worship media will never be the same."
Find out more about Shift Media Creator here.
What do you think about this app? Will you download it?